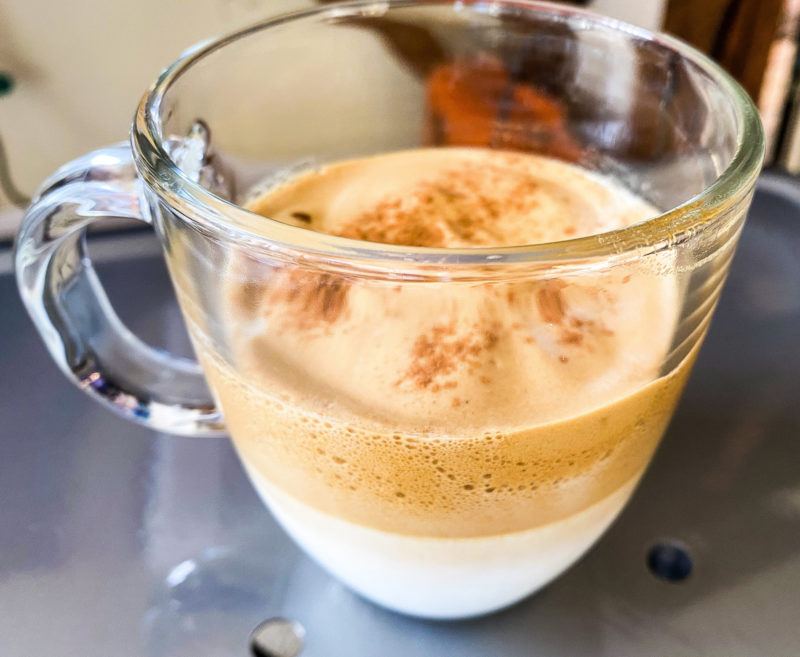 Video: How to Make Keto-Friendly Dalgona Coffee
By now, I'm sure you've heard of the quarantine trend sweeping the nation: Dalgona Coffee. If you haven't, that's okay. While it sounds exotic, it's beyond simple and checks off all of the Edited Kitchen boxes in that it's just 4 ingredients (including water) and can be made refined sugar free and dairy free (so it's 100% Keto friendly). In a nutshell, it's a sweet coffee foam on top of creamy milk or the dairy-free beverage of your choice. While I'm a black coffee (or black coffee with half-and-half) girl, I love a creamy latte as a treat, so I jumped on board pretty quickly.
Dalgona Coffee has been an absolute lifesaver for my temporary work-from-home situation, particularly when I'm hitting that afternoon wall. In just a few minutes, you have a tasty coffee treat, and you're less likely to reach for a cookie (which is also a temptation during this isolated work-from-home experience).
the process
As you'll see in the video, the process for making Keto-Friendly Dalgona Coffee is pretty darn easy. You just measure out equal amounts of your sweetener (I use my favorite, Lakanto Monkfruit Sweetener), instant coffee, and boiling water), whisk them together for a good long time, and then add the foamy mixture to a glass of ice-cold milk or dairy-free milk-like beverage. Ready for the "recipe"? Ready to have an afternoon coffee treat? Yep, me too.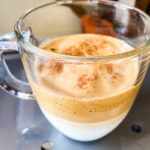 Keto-Friendly Dalgona Coffee
A 4-ingredient, instant coffee treat, inspired by quarantine
Ingredients
2

tsp

instant coffee

2

tsp

monkfruit sweetener or sugar

2

tsp

boiling water

1/2

cup

milk of choice

Ice
Instructions
Add instant coffee, sweetener, and boiling water to a small bowl

Whisk together ingredients until it looks golden and foamy (at least 1 minute)

Add milk and ice to a small glass, then top with foam mixture.

Combine to your liking, and enjoy!